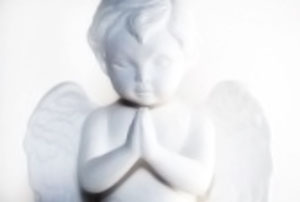 The angels' and archangels' week
During these days we celebrate the beings of light which are the angels.
For one week we are going to get closer to our enlightening helpers, in various angel meditations as in our daily life. The only thing to do is to open our hearts towards their playful and pure reality full of light, love and compassion.
But also we ourselves can be like angels on earth, giving our fellow men a smile, attention and the love we all deserve, bringing back warmth in our hearts and enlivening true qualities of humankind: Love, Care, Compassion, Charity, Forgiveness.
It is only fitting that we celebrate the Angels on this period, being also the time when many celebrate Halloween - therefore while many people are calling beings of darkness (by dressing up as monsters and demons) - we will be calling the angels of light.
In any group of likeminded people gathered around a common subject, there develops intimacy and trust between the members of that group. Most of us have experienced and felt this in a simple study group or in a group created around an interest or a hobby.
But when a group of people comes to gather in order to support each other in their effort to grow personally and spiritually something magical takes place, that welds the whole group together. The individuals that where nearly impotent alone, become powerful, supported by a legion of likeminded friends. When this group is guided by powerful spiritual principles and overseen by a genuine living master, then "miracles" become commonplace.
But every now and then, some people act in a way that is incomprehensible for most others; when a beloved friend and colleague suddenly, not only turns his back on the group but actively places a knife in the back of their unsuspecting friends.
This is the story of one such incident that happened in our yoga school in France and what makes it special is the premeditated attitude with which it is carried out.